I missed March and April... actually did them just didn't post them!!! Ooops!
Well I wrote this up earlier... I no longer hear my little one slurping her grapefruit... LOL
I have just a few weeks of school left! I can't believe how fast it's going! My second year is already ending!
I didn't do the Insanity workout today... haha I did exactly as I was thinking! I did it for the past 3 days and I can barely bend down!!! Haha I'm so so sore! Has anyone else done this???
Speaking of exercise... I love me some sweets... particularly craving frozen yogurt or custard... YUM!
I am almost done cutting all of my centers... my bestie is helping me with those! This is the big ol' roll of lamination that I had!
I pretend to Know-It-All even though I don't but I do love learning about everything!!! I also really love reading... one of my passions so that would be my platform!! :) Hehehe the pageant title was a tough one... mine is lame
Well, alrighty then!
Head on over to Farley's blog to check it out and join!
Head on over to my TpT store and score 20 percent off all of my items and add 10% from TpT...
Check out the items that are in my TpT shop...Click on any of the images below to head on over!!!
I have my cart full and ready to check out! :)
Go enter TN's Teacher Appreciation Week Sweepstakes!!! I just did!
Check out Swimming in Second's awesome giveaway! A Pikle! Have you heard of them? They are little purse like things with essentials!! I could totally see myself using it but I can't justify spending 40 bucks on it... Let's see if I can win one!!! Go and check it out!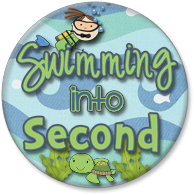 Alrighty then lovelies... enjoy the super sales this weekend!!! I can't wait to shop shop shop! :)