I'm linking up to the August Currently! Thanks Farley for putting this together!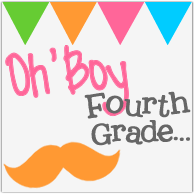 Ok... so I'm sitting at a Professional Development training... DON'T WORRY WE ARE ON BREAK! LOL
We are listening to Doug Reeves on PLC's and some interesting research. All I can say is... INTERESTING... I wonder how our school is going to go with this.
So at this training, there are a TON of teachers... like from 32 elementary schools (k-6)... CrAzY!
I am loving that my family helped me with my room... I was at another P.D. all day yesterday and they finished painting my room while I was gone!! YAY!
My cousin and sister also organized my classroom library and labeled all of my books with my name... they didn't really enjoy that job! LOL
I'm excited because my mentor has bought me a ton on Really Good Stuff tubs and baskets so I was organizing all that stuff. Especially my classroom library! Woop woop! ExCiTiNg!
Ahhh! I can't wait to show some pretty classroom pictures!
I've been working in my room since Wednesday (they finally cleaned the carpets on Tuesday night) and now that it is all painted... I'm soooo ready to get it all set up! Yay!
I'm thinking about all of this PLC stuff... HMMM!
I'm wanting this famous laminator! Ah... I might go today to get some stuff laminated this weekend!
I am needing to get my nails done... going tomorrow with a Kinder teacher friends... need a haircut (maybe this weekend), and the wax... ouch but then your face looks so nice and crisp... haha weird word to describe your face but it seriously just changes how you look! So nice and clean! LOL
B2S (Back to School) Must Haves... I need to feel good (nails, hair, eyebrows), I also love Mr. Sketch Markers... they just smell so good and make me soooo happy! I actually bought so many last year (like 5 packs... oops) so I won't need to buy any yet! I love chart paper and sentence strips... I just have to have a ton of packs ready for the beginning of school! LOVE... I just need to LOVE what I do, where I'm at, and who I'm with! I just have to appreciate at how lucky and fortunate I am!
Yay... Ok, the break is over... so sorry if there are any typos... I'm rushing! LOL :)
Buh-bye, LOVES!!