Hello All!
My name is Sandra and I teach 1st Grade in Phoenix, AZ. I graduated from Arizona State University in May of 2010 with a Bachelor's in Elementary Education with an English as a Second Language endorsement. This is my third year teaching- My first year was in Kindergarten and 2 years in first! I have 27 sweeties this year and they are sooo cute.
I have an SEI classroom ranging from Basic to Intermediate levels. Teaching ELL's is so rewarding because I used to be one. I actually went to the same school that I am teaching at! Pretty neat!
Being a third year teacher, I am still learning and absorbing as much as I can so I love trying out new things. I see all these wonderful ideas that are floating around in blog land and I can't wait to implement them! :)
Thanks so much to Kristen over at
Ladybug's Teacher Files
for this uhhhh-mazing blog template. She emailed me right away, customized it, and installed it all in the SAME day! Super! Go check her out!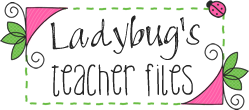 I hope to use this blog as a source for communication and information to teachers (especially new teachers) that are just like me!
This is me and my sweetie pie of a daughter, Aly!
This is me in CLIP ART! I love her!
I have to have matching shoes with my outfit!
The amazing Ashley from The School Supply Addict made her for me!