Hello there!!!
I'm really excited to show you some things that I got from CraftProjectIdeas.com for free!!! Yeap, FREE!! You have probably seen other bloggers post about these cool things that you can find at Wal-Mart for only 88 cents!
Here are the items I received!
Huge box full of goodies!
Star stickers and Super Student Badges!
Incentive Charts! I had to use 2 of them last year!!
Stamp and Ink Pads!
Birthday Badges! I plan on buying the big Pixie Stix and attaching these!
Bookmarks that I plan to put into birthday bags!
Stickers! Can't have too many!
Thought I rotated this picture :(
Postcards! I will be mailing these out as soon as I get a roster! :)
Red correction pens... I think I am going to put these in the writing center!
Name Tags for the first week of school or even field trips!
Weather chart, homework schedule, and a welcome poster!
3 super cute file folders (I want MORE of these!)
Flash Cards!!
And that is all!!! Don't they look awesome!?
You can find them at Wal-Mart for only 88 cents! I know I will be over there for more stuff!! I love the little baskets!! :)
Have a fabulous Wednesday! :)
Little school drama!!! I can't go into my classroom anymore! I had been in there a few times this month but we just got an email saying we can't go in until the 1st!! My first official day back is the 31st but I will be at district for a 3rd year teacher meeting!! :) I'm super bummed because I really wanted to paint the rest of my walls!!! I'm really going to have to paint fast The husband is going to have to paint REALLY fast next week so I can set everything up!
I wish I would have organized everything a lot more! It is ALL a big HOT mess!!! EEEEKKK! Wish me luck! I have some pictures but it is seriously SCARYYY!
I hope I have enough time!!! BLAH!!
Well have a fab Wednesday! Husband isn't home from work yet (he lost his work van's keys... OOOPS) but he promised to take Aly and I for some Yogurtini after dinner! YUM!! :)
Check out these giveaways!!

Erin Condren Lesson Planner!
Awesome stuff including a TpT gift card!
Some awesome units!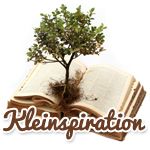 Schoolgirl Style Giveaway!
Laters!